I started using deodorants, body sprays and anti-perspirant's in my teens. It was fairly normal for everyone at school to be walking through a cloud of body spray/perfumes in the corridors or anti-perspirants in the changing tooms. We were all so coated in this super sweet perfumed nonsense that I honestly wouldn't have been able to tell you if most kids had any issues with sweating or odour.
What I did know is that I definitely did sweat, even if I wasn't doing anything active. I didn't know if it was because of my anxiety or there was something wrong with me but it was definitely a source of shame and I spent a lot of time worrying other people would notice or point it out.
Entering the working world, I became even more aware and anxious. Ladies deodorants didn't seem to do anything for me, and I ended up using roll on deodorant and then men's anti-perspirant on top of that. I'd wear so much of it my family would complain but I was always too embarrassed to say I needed it. I never went anywhere without a spray can in my bag, I went through a can a week on top of the one I always had with me.
I worked in a country pub/restaurant for six years, and we did a lot of split shifts, working 11-3, 6-11.30. A bunch of the people working there would do their morning shift and then hang out with their friends, or stay at the pub to sit in the beer garden, but I literally had to go home and have a shower and reapply the vast amounts of roll on and spray before starting my evening shift. I couldn't believe people could go the whole day not needing to reapply or shower again.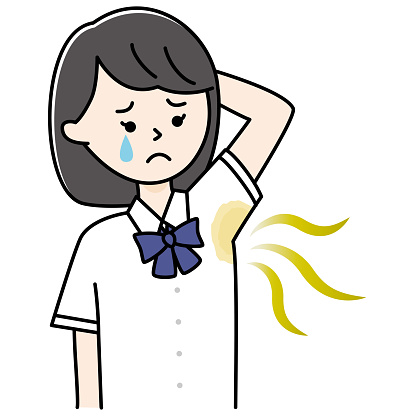 Fast forward and I'm in my 30's with pretty much the same issue. I've been concerned about the effect the products I use (as well as the volume of them) are having on my skin and on the environment for a long time. It's a lot of plastic, a lot of chemicals, I can get really dry skin, rashes and sores.. the spray definitely effects the other people (and dog) in the house.
I've been hearing about natural deodorants for a few years now, but I heard they did not do a lot for the smell. As embarrassing as it can be to have visibly wet armpits in your outfits (by the way, I don't think that it should be, it's a natural bodily function people!), I'd much rather that than body odour.
It's been pretty heavy on my mind the last couple years so I decided to look into it. I also saw people online recommending more and more products, outside of paid for ads and PR, so I looked into those too. I landed on Natural Deodorant | Salt of the Earth, which I'd had a few people recommend and had been looking at online for a while.
'Established in 1993 and adopted in 2005 by mother and son team Thomas and Sally (where they started their work from Sally's home), the Salt of the Earth brand of natural deodorants perfectly reflects their vision and passion for environmentally friendly, natural skincare products that are as effective as they are ethical.
Having started with a single deodorant, the Crystal Classic, the range has since evolved into a variety of award-winning deodorant sprays, roll-ons and travel sprays. Salt of the Earth is now a leading brand in the natural deodorant industry, stocked by a variety of retailers across the UK and in Europe including Waitrose, Ocado, Boots and Holland & Barrett.'
They have a range of natural deodorants for men, women and children which are sustainably sourced, include eco-friendly refills and even a completely plastic free, crystal stick deodorant. I decided to get a scented and unscented version of the roll on as I wasn't quite brave enough for the balm or crystal stick and whilst I was hopeful, I was pretty dubious it would work for me.
When they arrived, I used them for a couple of days but was still so paranoid I 'topped up' with some anti-perspirant that I still had in the bathroom. The weather was warmer and we were taking the dog out on walks, and although I was still sweating, I couldn't smell anything. Even when I got home and gave myself a little sniff (how else would you find out?) I could only smell the lavender and vanilla scent of the deodorant.
So I decided to be brave, brave for me anyway, and I only used the roll on after my shower. I went out in the sun, took the dog for a walk, played fetch, went to an appointment, and even went to sort some wedding bits out with my bridesmaids. At no point did I reapply, top up, or become overwhelmed by the need to run away and hide. I got home at the end of what turned out to be a very long and busy day, and not only did I feel good, I still passed the sniff test!
I've been using it for a couple weeks now, I'm extremely happy I decided to give it a try. The warmer weather walks with the dog would normally be a source of anxiety because I know I'd break a sweat and would have some odour by the time I got home. I used to dread this time of year for that very reason, but that's just not a problem right now. Don't get me wrong, the deodorant does not stop you from sweating, but it has made a huge difference.
I imagine (I haven't done this yet due to health issues) if you did a serious workout you would want to wash up and reapply anyway, but I definitely wouldn't be worried about stinking up the gym in the meantime.
For myself, my body, the household and the planet, this was definitely a good change to make. Once I've used these I'm going to try the balm 'Perfect for those trying to reduce their use of disposable plastics, this 100% natural deodorant balm is packaged in a recyclable glass jar, and contains skin-loving ingredients including shea butter and coconut oil.'
If you got this far, thank you for reading all about my sweaty self! 🙂 and let me know what you think, if you've tried anything similar, or want to try this sort of product., or even if you've come across problems I've not had within my experience.